Programs & Incentives
Koch Air offers a wide range of programs and incentives to support dealers. Each dealer is given the flexibility to participate in the programs at a level they choose. This gives the dealer the option of becoming a Factory Authorized Dealer, Medallion Dealer or Non-Program Dealer.


Carrier Locators
---
With more customers turning to the internet for information, it is vital for your business to have the resources to benefit from this technology. Koch Air recognizes these trends and is equipped to yield sales and service leads for you 24/7.
Carrier Saving Network/Bryant Dealer Discounts
---
As a member of the Carrier Savings Network or Bryant Dealer Discounts, your business has access to exclusive rates and discounts.  These special rates are designed to help maximize your budget and increase the reach of your business dollar.
Personal Use Program
---
The Personal Use Program is a yearlong program that allows any individual employed by a dealer and responsible for the selling of Carrier or Bryant residential equipment to homeowners the opportunity to purchase one complete system at a discount every two years.
Carrier Exclusive Wells Fargo Financing
---
No longer is financing an issue with factory negotiated rates through Wells Fargo.  Enjoy the benefit of flexible terms, fast approvals and hassle-free settlements that can accommodate the needs of customers in every financial situation.
ECO Rebate Finder
---
Carrier will find the most up-to-date equipment rebates at the click of a button.  At the link below, enter the model number/SKU in the search engine and the program will search for rebates within your zip code.  Click here to find your equipment rebates
Cool Cash
---
To drive business during the pre-season, Carrier's Cool Cash promotion is the most popular consumer incentive program Koch Air offers. The Cool Cash promotion is designed to help the dealer enhance the product mix and increase sales volume during the spring and fall. This program and provides consumers with an extra incentive to purchase Carrier's Infinity systems.  For more information about Cool Cash promotions, click here to login to the Marketing Toolbox
Carrier University/Bryant Academy
---
Carrier University and Bryant Academy have courses available to provide business and sales training for Carrier and Bryant dealers. Classes held at Koch Air's training facilities are designed by experts in the HVAC industry to provide the skills you need to run a profitable dealership.
Carrier Business Compass
---
Getting a business off the ground, making it profitable, and then determining how to make your business grow can be overwhelming.  The Carrier Business Compass is designed to assess your business objectively, measure your growth, and help you determine what direction to take your business.
Factory Authorized Dealer Program
---
The Factory Authorized Dealer endorsement from Carrier and Bryant promotes the best of the best.   This distinction in the marketplace rewards dealers for their drive and determination.  A FAD distinction communicates to the consumer that you are a dealer who embodies excellence.  The FAD endorsement represents the dealer's commitment to improving customer satisfaction with the Carrier and Bryant brand.  The endorsement is upheld by diligently evaluating and improving business practices at all levels. It represents a set of standards and integrity the consumer will trust and gives homeowner the confidence of factory-backed 100% Satisfaction Guaranteed.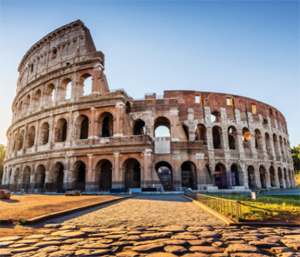 Get more information about becoming a dealer.