Executive Management Team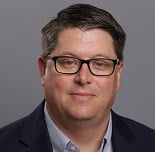 Doug Howery is Vice President of Commercial Sales for Koch Air. Koch Air is among the top 10 largest independent Carrier distributors in the United States.
Previously, Doug served as Vice President of Sales, Marketing, and Sales Engineering for Bry-Air, Division President of MarCraft Custom Air Handling and Vice President of Arizon Companies (parent to MarCraft) leading all aspects of the MarCraft business as well as Electrical and Controls Engineering and Customer Service/Field Service for all three divisions of Arizon Companies. Doug has also worked as a consulting Engineer, sales representative of applied HVAC Systems, and Regional Sales Manager for HVAC manufacturing.
Doug volunteers his time in the community by serving to support the development of youth through competitive water ski at the Lake St. Louis Water Ski Club among other events throughout the year.
Doug earned a Bachelor of Science in Engineering Technology in both Architecture and Mechanical disciplines from Missouri State University.